School Asset Management Software – TIPWeb-IT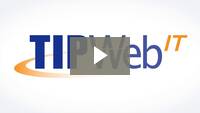 TIPWeb-IT is an easy to use school asset management solution designed specifically for inventory control of portable and fixed assets at the building level. Utilizing asset management best practices uniquely suited for K-12, TIPWeb-IT supports the needs of inventory managers tasked with tracking everything from technology learning devices for one-to-one initiatives, to special education equipment and Title I funded classroom equipment. TIPWeb's unique life cycle management and reporting helps administrators make budgetary decisions to make sure no student is without the proper resources.
Asset Inventory Tracking for Increased Transparency
TIPWeb-IT school asset management software puts real-time information in the hands of school leaders, providing a district-wide view of all inventory, so you know what you own and where it is. Assign valuable assets to buildings, rooms, staff members or students for improved accountability and location verification. TIPWeb-IT allows administrators to keep track of funding sources for assets to identify compliance issues before they might jeopardize future funding. Utilize physical inventory tracking with barcode technology to demonstrate to taxpayers that your district is spending its money wisely and your assets are perpetually managed every move they make.
TIPWeb-IT is a Solution for Instructional Technology that is:
Temporarily distributed to individuals during the school year
Part of a district initiative to standardize or deliver access to technology resources
Transferred and utilized at different rooms or sites as needed
Scheduled for upgrade, recall, or decommission and need to be easily identified and located
Purchased with funds that require an audit trail to ensure appropriate material usage
How is TIPWeb-IT different from other school asset management products?
TIPWeb-IT is a tool for technology resource administrators to track the real-time assignment of instructional technology devices. TIPWeb-IT is not a replacement for an integrated asset/accounting system or help desk/maintenance system. Our software is a user-friendly tool for curriculum and technology staff who need to control the day-to-day management and assignment of school inventory.
Track the transaction history of an item through its life cycle of use in the district
Manage item assignment down to rooms, students, and staff at any location in the District
Integrate with your Student Information System to pull in student and staff demographic records for fast item assignment to students and staff
Issue distribution receipts, issue and manage charges, fees and deposits, and print lost item letters for collection
Perform real-time inventory audits on mobile devices to maintain data accuracy
Real-time IT Hardware Tracking and Reporting
TIPWeb-IT's inventory location process utilizes barcodes to track an item through its life cycle of use in the district. Barcode scanning creates a unique link for issuing inventory to a building and assigning items to a room or individual student or staff member - know if an item was lost and returned, or out for repair. Make informed purchasing decisions based off of historic data to make sure your district is not spending precious dollars on items that are in need of constant repair.
School Asset Tracking and Reporting
Track an Item through its Life Cycle
TIPWeb-IT's inventory location process utilizes barcodes to track an item throughout its life cycle of use in the district. Barcode scanning creates a unique link for tracking and managing items. This link can be managed at any level, from a building or campus, or even down to a room, student or staff member. Keep track of where each item has been, and if it was lost, stolen, or out for repair, at any point in its life cycle within your district. From Vendor to Retirement, make sure your assets are accounted for.
Real-Time Mobile Audits
Never fear an audit again
TIPWeb-IT's mobile audit functionality lets schools create, edit, and finalize physical inventory audits using any web-enabled mobile device, including the iPad, iPhone, iTouch, as well as Android and Windows devices. Give yourself powerful district oversight capabilities for resource utilization and asset need assessment. Maintain data accuracy by performing rolling audits, aided by powerful school district automation software, for reporting to local, state and federal auditors. Exception reporting is available to identity missing and misplaced inventory.
Inventory Details

Access to the right data, at the right time
TIPWeb-IT school asset management software provides in-depth reporting features for details on items throughout its time at your district. From funding source and purchase order details, to warranty and operating system info, TIPWeb-IT will allow you to keep track of individual items throughout its life cycle within your district to make informed maintenance and purchasing decisions.

Easy Assignment for 1:1 Initiatives
Issuing Assets for Increased Accountability
Utilize site level inventory tracking for students, staff, and rooms using a handheld scanner and barcodes placed on each item for accountability and retention. Issuing items through barcode scanning links the individuals ID number or room number to the items' unique tag number so you know where each item currently is, or has been. District one-to-one initiatives can be less burdening knowing that you can easily keep track of who has each mobile device. This increased accountability is paramount with high-value assets; never dispute a lost or damaged item again with TIPWeb-IT.

Customized Solutions Designed for Your Inventory, Administrative, and Budgetary Needs
Configuration & Implementation Options
District-Wide Bar Code Automation at All Sites
Bar Code Automation at Select Sites
Bar Code Automation for Select Departments
Integration Options
Student Management System
Purchasing System
Fixed Asset System
HR System
Active Directory/LDAP/SSO
Installation & Updates
All performed for your District remotely by Hayes as part of the yearly maintenance agreement
Hosting Choices
Hayes-Hosted
District-Hosted
Training Choices
"Train-the-Trainer" - District Instructor Training
On-site Admin View and Site View
Webcast Admin View and Site View
Webcast Topical Sessions
At Hayes Software Systems, our number one goal is to help you be successful. Our consultants pull from prior school district expertise to help you realize your goals.
Our consulting services are for school districts of all shapes and sizes, from new customers just starting out, to current customers who are looking to do business more efficiently or move in a new direction and even districts that don't own our products that just want to utilize our experience.
Program Discovery and Development
Customized Policy and Procedure Guide
Inventory Coordinator Orientation
School Performance Improvement Plan Development
Inventory Process Assessment
Procurement Process Planning
Distribution and Collection Process Planning
Warehouse Consulting and Setup
Barcode Labeling
Contract Staffing
Physical Inventory
Distribution and Collection