School Asset Management Software – TIPWeb-IT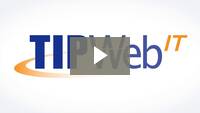 TIPWeb-IT is an easy-to-use school asset management solution designed specifically for K-12 inventory control of mobile and fixed assets across building rooms and assigned to staff and students. Utilizing asset management best practices that include barcode and RFID technology and a user interface uniquely suited for education, TIPWeb-IT is a market leading solution for inventory control.
The asset management system supports the needs of those tasked with tracking anything from technology devices for 1:1 initiatives to Title I funded classroom items and property managed fixed asset capital equipment. TIPWeb-IT provides automated processes to speed inventory taking, centralize asset records, and integrate with enterprise systems to provide reporting that helps administrators make budgetary decisions to ensure equitable student resource access.
Asset Inventory Tracking for Increased Transparency
TIPWeb-IT school asset management software puts real-time information in the hands of district and school leaders, providing a data repository of any resource the district considers inventory – without limitations of asset value. TIPWeb-IT's functionality focuses on providing the district with a clear picture of its inventory - so you know what you own and where it is. Assign valuable assets to buildings, rooms, staff members, or students for improved accountability and location verification. TIPWeb-IT allows administrators to keep track of funding sources for assets to identify compliance issues before they might jeopardize future funding. Utilize physical inventory tracking with barcode and RFID technology to demonstrate to taxpayers that your district is spending its money wisely and your assets are perpetually managed.
How is TIPWeb-IT different from other school asset management products?
TIPWeb-IT is a specialized tool designed to automate the daily inventory tasks performed at the building level and provide strategic inventory control to evaluate the location and use of assets. TIPWeb-IT is not a replacement for a fixed asset system, mobile device management system, or service management system, although it can integrate with those systems to minimize duplicate data entry and provide a complete view of asset record data.
Real-time Inventory Management and Reporting
TIPWeb-IT's inventory location process utilizes barcodes and RFID tagged assets to track an item through its daily life cycle of use in the district. RFID technology can be deployed to speed the physical inventory taking process while barcode scanning is conveniently used for the daily tracking and managing items to a building and down to a room or individual. When you choose an inventory management system, ensure it has the reporting capabilities that make it worth tracking these asset details. Make informed purchasing decisions based off of historic inventory data to make sure your district is not spending precious dollars on items sitting unused in storage or classrooms.
TIPWeb-IT Is a Solution For Inventoried Assets That Are:

Periodically audited for updated location and status verification
Temporarily distributed to individuals during the school year
Part of a district initiative to standardize or deliver access to technology resources
Transferred and utilized at different rooms or sites as needed
Scheduled for upgrade, recall, or decommission and need to be easily identified and located
Purchased with funds that require an audit trail to ensure appropriate material usage

Track the complete transaction history of an item through its life cycle of use in the district
Manage item assignment down to rooms, students, and staff at any location in the District
Integrate with business systems for a complete asset record review:
Student Information System for student and staff demographic records for asset assignment
Purchasing System for newly purchased controlled inventory
Fixed Asset System for location and status of financial assets
Automate physical inventory audits and update asset records in bulk
School Asset Tracking and Reporting
Track an Item through its Life Cycle
TIPWeb-IT enables districts to take advantage of barcode technology to update inventory records with daily changes in location -- a building/campus transfer, or even between rooms, students or staff members. Have a complete history of not only where each item has been, but also its status (Auction, Recycle, In Repair, Surplus, Lost, Returned to Vendor, Stolen, Damaged, Used for Parts, Available, In Use). From the moment it's purchased to the end of its useful life in the district, make sure your assets are accounted for.
Easy Assignment for 1:1 Initiatives
Issuing assets for increased accountability
Utilize site level inventory tracking for students, staff, and rooms using a handheld scanner and barcodes placed on each item for accountability and retention. Assigning inventory to students and staff is made more efficient with nightly updates of the individual's current location from the student information system with options for inventory to transfer with that student automatically. Customize a distribution receipt to electronically capture an individual's signature for assigned inventory to eliminate unnecessary paperwork. District technology initiatives can be less burdening knowing that you can easily keep track of who has each mobile device, what fees have been paid, and what damages have been assessed. This increased accountability is paramount with high-value assets; never dispute a lost or damaged item again with TIPWeb-IT.
Inventory Details

Access to the right data, at the right time
TIPWeb-IT school asset management software provides in-depth reporting features for details on items throughout its time at your district. From funding source and purchase order details, to warranty and operating system info, TIPWeb-IT will allow you to keep track of individual items throughout its lifecycle within your district to make informed maintenance and purchasing decisions.

Real-Time Mobile Audits
So streamlined and efficient, anyone can do it
TIPWeb-IT's mobile audit functionality lets schools create, edit, and finalize physical inventory audits with barcoded tags using any web-enabled mobile device, including the iPad, iPhone, iTouch, as well as Android and Windows devices. Add on TIPWeb-IT RFID to reduce your inventory taking processes by up to 20%. Give yourself powerful district oversight capabilities for resource utilization and asset need assessment. Maintain data accuracy by performing rolling audits, aided by powerful school district automation software, for reporting to local, state and federal auditors. Exception reporting is available to identity verified, missing and misplaced inventory. Mobile inventory with TIPWeb-IT tells you immediately if inventory has moved rooms and even buildings locations.
Hayes Software Systems Enterprise Implementation Plan helps school districts promote user adoption, improve program and process effectiveness, and optimize resources to achieve established goals. Supported by 26 years of inventory management experience and K-12 educational domain expertise, HSS is passionate about providing exceptional customer service to clients throughout the project. Ensuring a highly-effective implementation takes place is a critical component to project success and to overall sustainability of the solution.
Customized Solutions Designed for Your Inventory, Administrative, and Budgetary Needs

Configuration & Implementation Options
District-Wide Bar Code Automation at All Sites
Bar Code Automation at Select Sites
Bar Code Automation for Select Departments
RFID Enabled Assets by Quantity
Implementation
Engagement Meeting
Kick-off Meeting
Integration Options
Student Management System
Purchasing System
Fixed Asset System
HR System
Active Directory/LDAP/SSO
Data Conversion
Optional data migration of existing asset information into TIPWeb
Installation & Updates
All performed for your District remotely by Hayes as part of the yearly maintenance agreement
Hosting Choices
Hayes-Hosted
District-Hosted
Consulting Services
Policy and Procedure Development
Change Management
Process Improvement
Training Choices
"Train-the-Trainer" - District Instructor Training
Personalized On-site Admin View and Site View Training
Personalized Webcast Admin View and Site View Training
Personalized Webcast Topical Sessions
Continuous Support
Unlimited Phone and Email Support
Periodic Check-in Calls
Access to New Feature Updates and Free Online Resources
Expanding and managing an inventory management program across an organization with consulting services helps you accelerate time to value, mitigate risk, and achieve better ROI. Successfully transforming your organization isn't just about software. You need the right people and the right processes in place to make sure that your new systems deliver the business value you're looking for. Hayes Software Systems consulting services will help develop the adoption initiatives, oversight structures, and communication capabilities you need to get the most out of your software investment.
Learn more about our Consulting & Inventory Services
RFID Site Survey
When creating a tailored asset management solution with an emphasis on RFID, it is crucial to get a deep understanding of the goals of the district and the infrastructure of the site before implementing. The RFID Site Survey will assist Hayes in the creation of an RFID solution that identifies the asset types to be utilized, the type of tag necessary, and an understanding of the environment where the RFID tags will be utilized.
RFID Prototype Rollout
Mitigate risk and improve adoption of the new system by starting your rollout of RFID at a single site, prior to performing a full implementation across the district. By enabling a designated number of sites with RFID, the end-users will have an opportunity to work with the technology and familiarize themselves with the functionality before turning it into the district's standard. Observe employees using the system to better understand and solve the challenges faced.